Bale Capampangan
Bale Capampangan offers authentic Kapampangan dishes in a modern setting. In its open buffet, the delectable dishes are served in uniquely crafted clay jars with modern burners inside to keep them hot.
True to its goal of promoting Kapampangan food, the restaurant serves classic Kapampangan favorites like kamaro (fried insects; P252). Meanwhile, their must-try dishes include bibi tim (its version of pata tim, using duck meat; P207), adobong balut (P50/piece) and tapang kalabaw or 'pindang damulag' in Kapampangan (P207).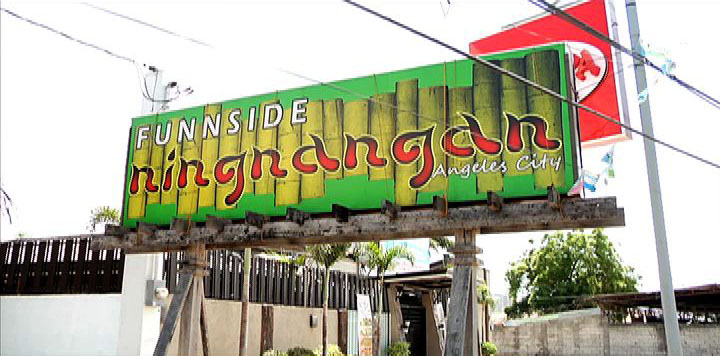 2. Funnside Ningnangan
"Ningnangan" in Kapampangan means "ihaw-ihaw" in Tagalog or "grilled." But why another "n" in "Funnside?" "Para maiba naman," its owner said.
The griller now has five other branches in Pampanga (Angeles, Apalit, San Matias) and Bulacan (Pulilan, Guiguinto).
 True to its name, the restaurant offers delicious grilled pork, chicken and seafood (P28 to P90). It also serves special-order favorites like bulalo (P280), seafood dishes like crab special (P100-140/gram), and sisig (P150).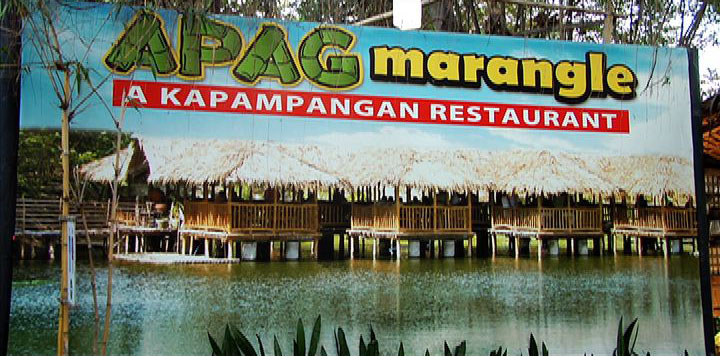 3. Apag Marangle
With the name literally meaning "dining in the farm," Apag Marangle serves authentic Kapampangan food in a farm setting. With their laidback ambiance, its customers can feel like dining out on a lazy Sunday at a relative's house in the province, complete with traditional Kapampangan music playing in the background.
Apag Marangle offers native Kapampangan dishes like suam na mais (P220), a thick soup dish which used white corn as its main ingredient. It also serves: betute, fried farm frogs filled with ground meat (P495/piece); ginisang camaru (sauteed insects; P185/serving) which host Maey Bautista described, "Tastes like shrimp."
Foodies must try Nasing Marangle (P330/serving), a Kapampangan dish rich in servings of rice, meat and vegetables.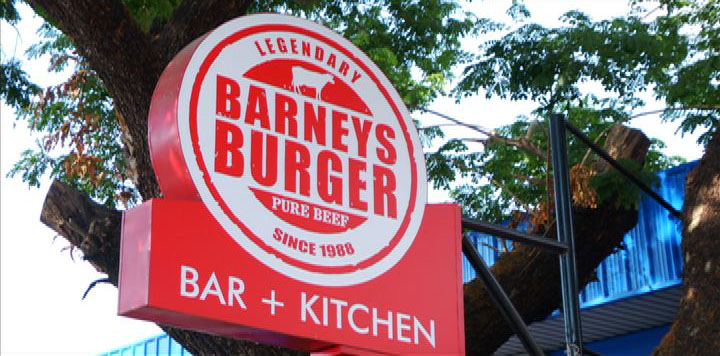 4. Barney's Burger
From a small burger take-out stand in Guagua, Pampanga, Barney's Burger grew to a chain of branches all over Luzon, with a few in Manila.
Aside from its trademark Barney's fully-loaded burger (P130), Barney's also offers bestsellers like its double supreme burger steak (P160) and alimanggo salad (P190), or alimango/crab meat and mangoes combined in one salad.